Cedar Hill Log Homes is a new log and timber frame dealer for Honest Abe Log Homes owned by Gary Plante, who is also owner of Cedar Hill Realty in Rehobath, Mass. Cedar Hill Log Homes serves Bristol and Plymouth counties.
Born and raised in Attleboro, Massachusetts, Gary found a way to assemble a lot of his passions when he moved to Cedar Hill Road in Rehobath more than a decade ago with his Real Estate License in hand. Three years later he became owner/broker at Cedar Hill Realty.
Married to Tracy, he has three adult children, Melanie, Adam and Evan. When not working with clients, you can find Gary in his garden or his workshop often with the two most special family members, Sadi and Otis, the Boston Terriers that travel with the family wherever they go. Or, you might find him on Patrol as a Commander in the Attleboro Auxiliary Police Department where he has served for more than 20 years.
Gary's love of travel and camping took the Plante family often to East Tennessee's Smokey Mountain area and the vacation resort towns of Pigeon Forge and Gatlinburg, Tennessee. There, Plante discovered the stunning modern luxury of Log Homes as both vacation homes and permanent forever homes.
"Vacation is a time for me to also think of new ideas and the thought of adding log and timber frame homes to the end result of satisfying a dream seemed to fit with me," Gary observed.

It was a natural progression of his business and his lifestyle that he become an Independent Dealer of Honest Abe Log Homes, an award-winner industry leader in Log and Timber home manufacturing since 1979. As an Independent Dealer, Gary makes dreams of owning a custom designed, manufactured and built log or timber frame home a reality.
His dealership serves the beautiful areas of Bristol and Plymouth Counties of Massachusetts. With Cedar Hill Log Homes he is in the perfect position to help customers create retirement, vacation and dream log homes or innovative and appealing commercial structures in Western Massachusetts and Northern New England.
Gary's degree in Business Management from Johnson and Wales University in Providence, Rhode Island, adds a balance for enthusiasm as he guides clients into plans and budgets that leaves them with a sense of security and financial "breathing room" while designing the structure they've imagined.
Plante brings his "do-it-yourselfer" experience when it comes to building. He knows the joys and frustrations of renovations. Having finished his kitchen in 2015, he is now expanding his home to include a Timber Frame addition as well as planning the family vacation getaway Log Home.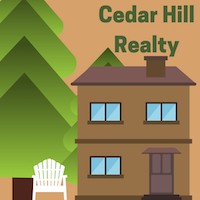 When looking for the right real estate agent, it is smart to find someone who is passionate about finding you the perfect type of home and the exact piece of property, whether it is for a primary residence, a vacation getaway or a commercial project. And it's even better when that Agent really knows the community you are looking to build or buy in and has hands-on experience with the building process.